Inserting and Editing a Video
Inserting a Video
To insert a video in the editor, put your cursor where you want the video placed and click the Insert/edit video button. Or select the Insert/edit video button under the Insert tab.


To choose a video or to upload a new video file click on the Browse icon to the right of the Source field.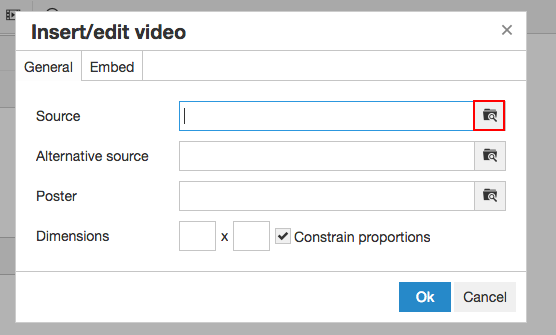 This will take you to the file browser.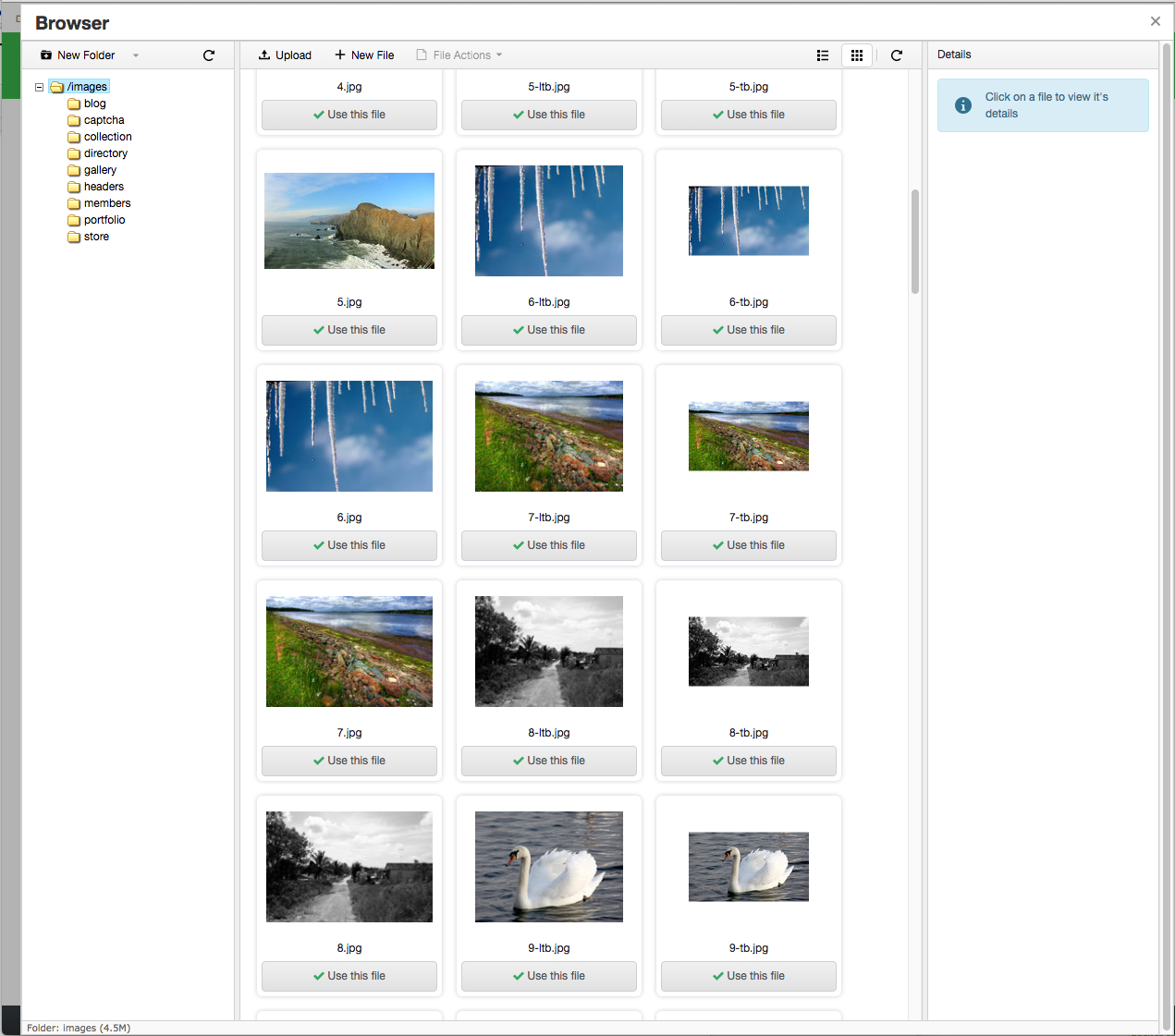 For a more detailed explanation of the file browser, visit the File Browser Documentation.
From here, you can either choose a video that has already been uploaded to your website or you can upload a new video.
To upload a video, click the Upload button in the top left of the file browser.

The Upload window has two buttons - Add Files and Start Upload.
Click on Add Files to choose a file to upload to the server.
After you select the files to upload, click the Start Upload button.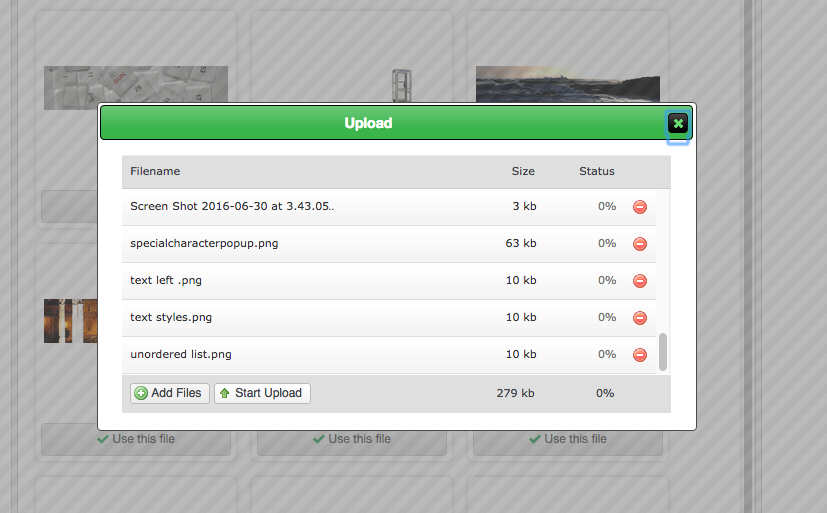 After your video(s) is uploaded, click View folder contents to refresh the file browser.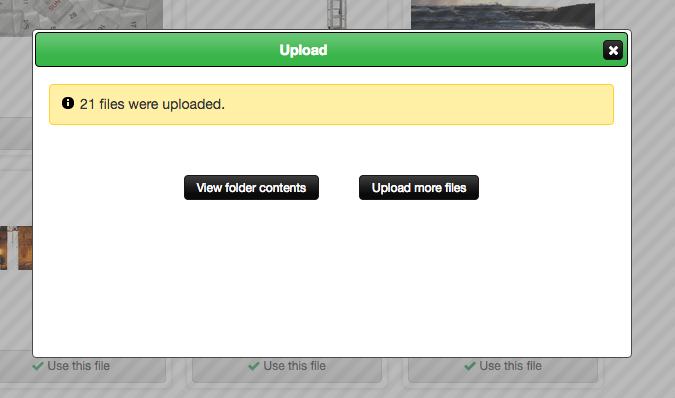 Hover over the file you just uploaded and click Use this file.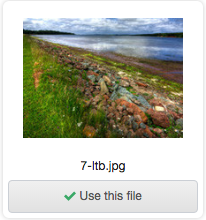 This will bring you back to the Insert/Edit Video window.
NOTE: You may also insert a video by simply inputting the URL of an online video (ex: YouTube or Vimeo video) in the Source field.
Learn about adding a YouTube or Vimeo video to your page.
Alternate source
If you're using your own videos files then it's recommended to use a different file format as an alternate video source to ensure that the video will load and work in multiple browsers. Enter the URL of the alternate video source or click the Browse button for the Alternate source field to pick/upload a video file. Use the same process as inserting the original video.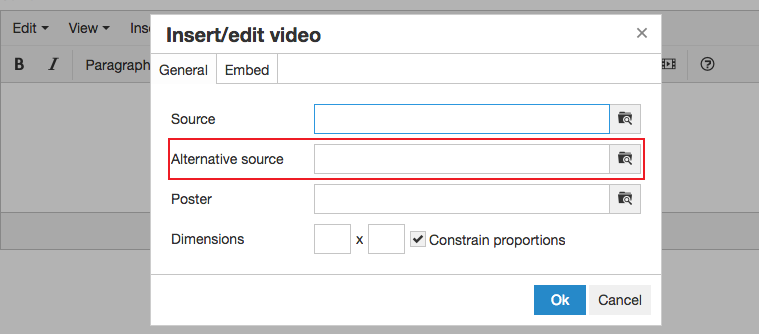 Poster
The poster image can be used as the placeholder for certain video types. Note, this doesn't work with YouTube or Vimeo videos.
To upload a poster image for your video, select/insert an image using the same processes involved with inserting/editing an image.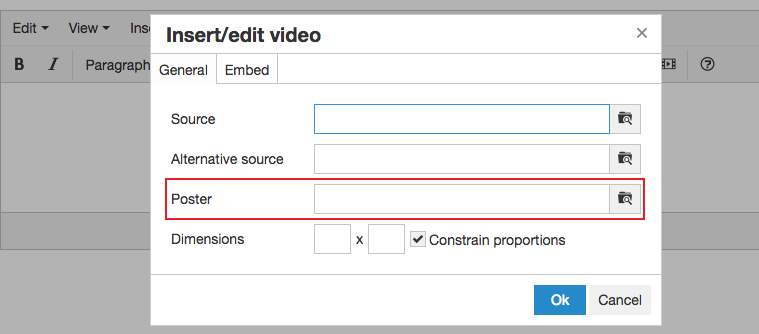 Edit Video Dimensions
To edit the dimensions of the video, enter the dimensions (pixels) you want into the Dimensions boxes.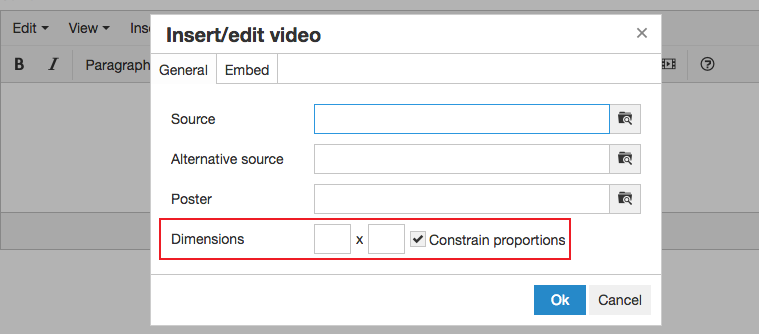 Embed Code
The Embed tab allows you to use HTML to add or edit the video manually. It will show the embed code of an existing video and will update with any changes under the General tab.
If you're adding a new video you can paste the embed code for the video in the box.