Editing Page Content
To edit page content click the edit icon

next to the page name.
By default, the Content tab is already loaded. The Content tab contains what a viewer will see on the page.
The two primary parts to the Content tab are the Content Layout menu and the fields for the page page content. Depending on how your website is built, you may see just a single rich text editor or you may see multiple fields to capture specific content for that page if a Page Content Layout was chosen.
By default, the page has no Content Layout and features a single rich text editor.
If the Template that the page uses supports multiple Content Blocks then you will also see additional tabs on the left for each Content Block. Each Content Block can have it's own Content Layout or simply use a rich text editor.
Content Examples
Below are some examples of how the Content tab could be displayed.
1) Default view with no Content Layout and no extra Content Blocks.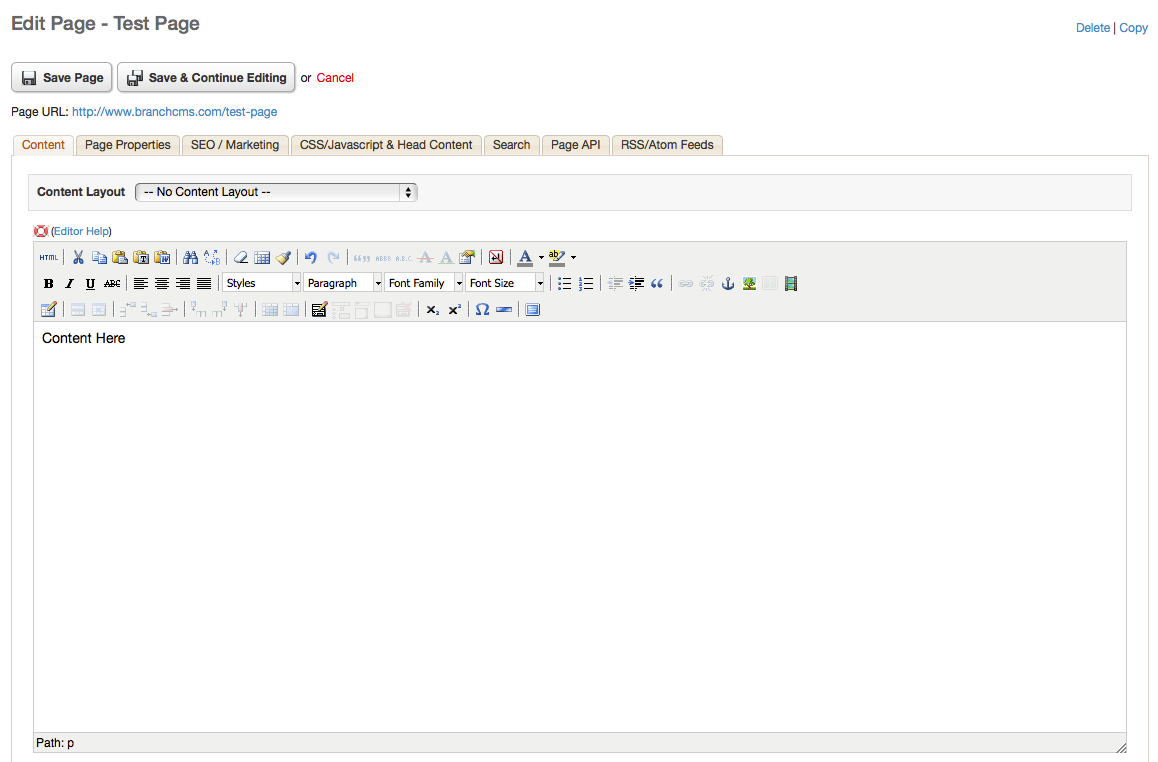 2) With a Content Layout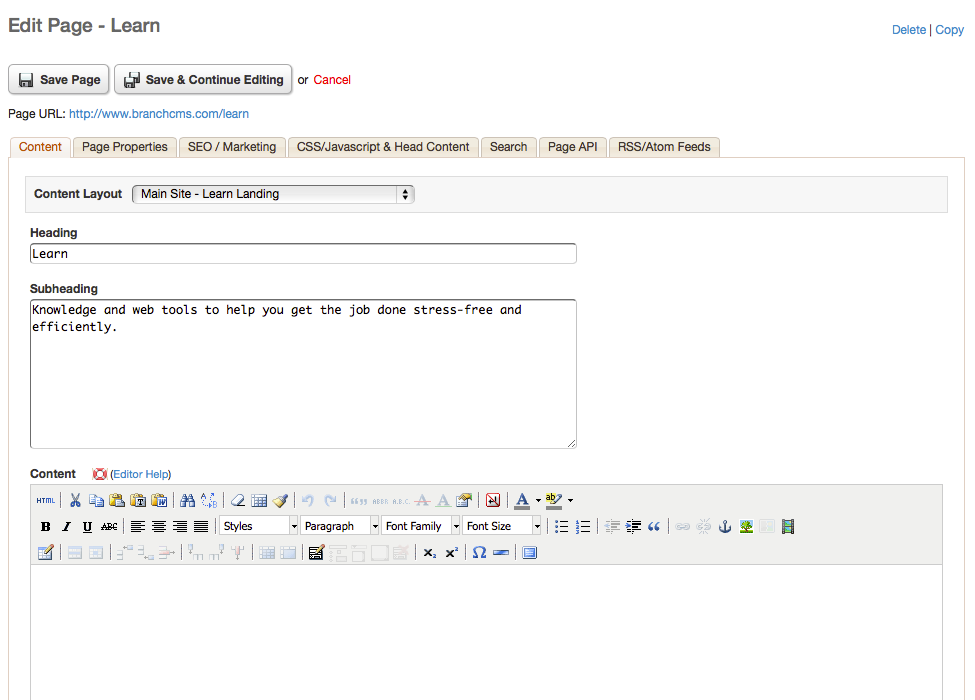 3) Multiple Content Blocks with Content Layouts
Changing the Page Content Layout
Content Layouts are pre-defined templates for your page. A Content Layout often contains different fields than a rich text editor, such as an image upload button, simple text area fields, and others that are used so that a page's layout looks the same as the original design of your site.
To select a Content Layout, click on the Content Layout menu, choose an option from the menu, and click Save & Continue Editing at the top of the page to reload the page and see the layout fields.