Zones
Zones are locations set apart on your website to place the advertisement. To access the Zones tab, select the tab names Zones in the left hand side of the ads page.
To edit an existing zone, select the zone you wish to edit below the Zone Name field.

To add a new zone, select the + Add a New Zone button. This will bring you to the Add a New Zone menu. Here you can edit the Zone name, Zone key, Banner size, Custom zone template, and the Number of banners to show.
To edit the Zone key, be sure to click the blue edit link beside the Zone key field.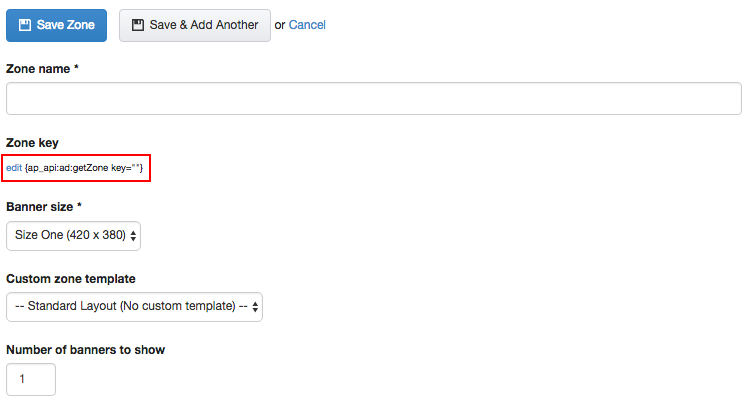 When you are finished adding your new zone, you may either click Save Zone, to save and return, Save & Add Another to save your zone and add another zone, or Cancel to cancel your changes.