Global Form Templates
Global form templates are templates that can be applied to multiple forms. This makes it easier for all of your forms to have a consistent layout.
Navigate to Global Form Templates
First click on My Apps tab in the bottom left hand of the screen.

From the My Apps menu click Site Manager and then Form Templates.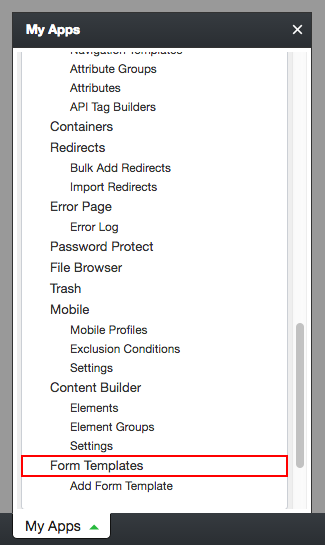 You will then see the list of global form templates that you have already created (if you did any).

Add a New Global Form Template
To add a new global form template, press the green Add a New Global Form Template button.

On the new screen you would first enter the name of your new form template in the Form template name field.

Below that field you will see tabs for the Template code, CSS Files, Inline CSS, Javascript Files, Inline Javascript and Head Content.

The Template field will be already filled in with a default form template. You can customize as you see fit.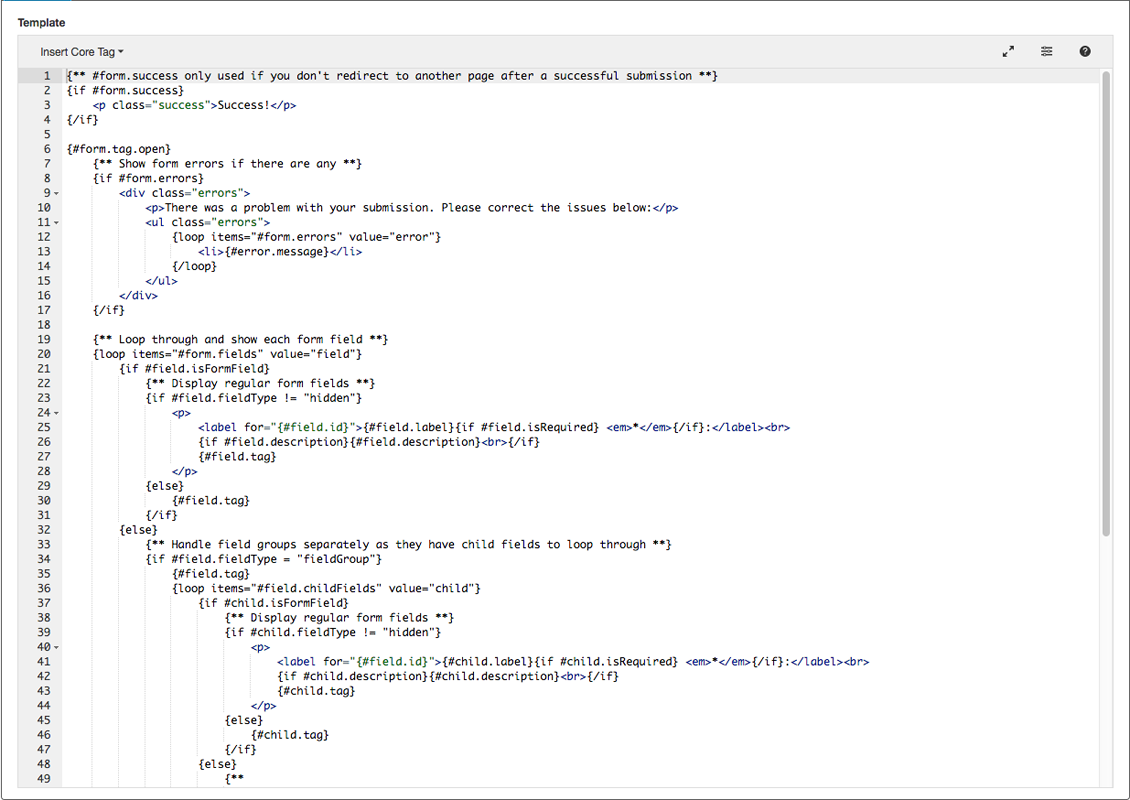 Template Tags
To the right is an accordion layout containing the general tags that you can use for forms and form fields.
Note that because you are creating a global form template you won't see any form specific field tags.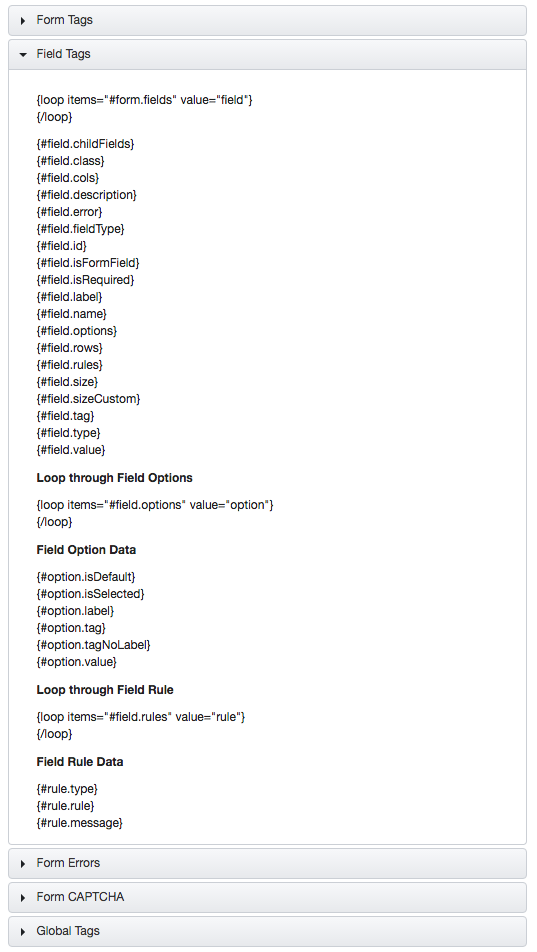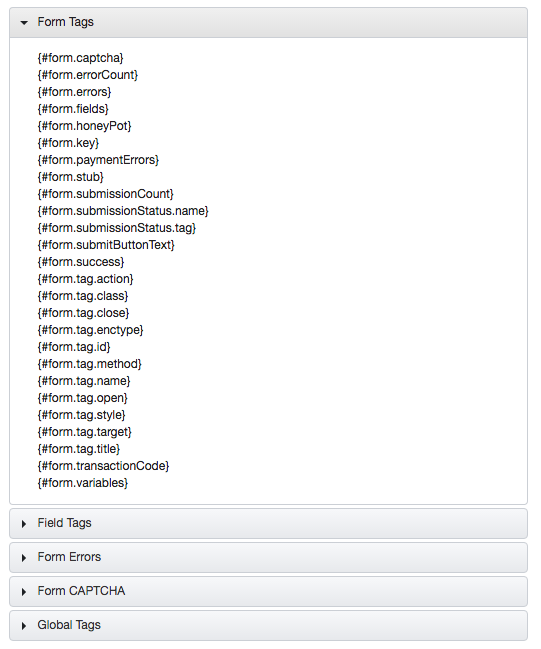 Save the Template
To finish creating your template, click Save Global Form Template button.

Using the Global Form Template
For information on how to apply your Global Form Templates to your forms, click here.