Creating Collection Attributes
To create an attribute, click the Add a New Attribute button in the Attributes tab in your collection's details window.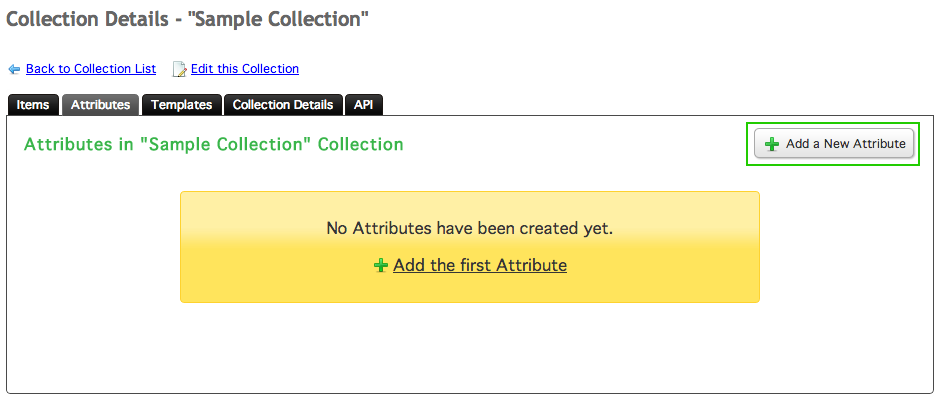 At the Add a New Attribute window, select a type from the Attribute Type menu.

Depending on what attribute type you choose, fields will show to configure the attribute. For more information on attribute types and settings, view the Attribute Types documentation.