Forum Account Permissions
You can restrict access to certain individual forums to individual Account holders or to Account Login Groups. By default forums are accessible to any account holder.
Enable Account Permissions
You must enable account permissions within the Forum app before you can assign permissions. To do so first go to the Settings tab in the Forum app.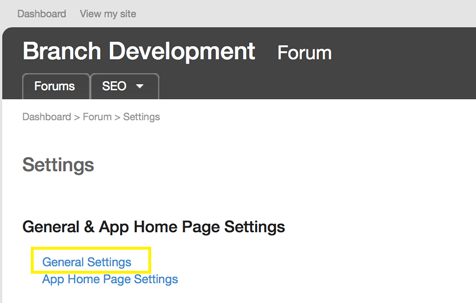 Click the "General Settings" link.
Then go to the "Account Permissions" tab.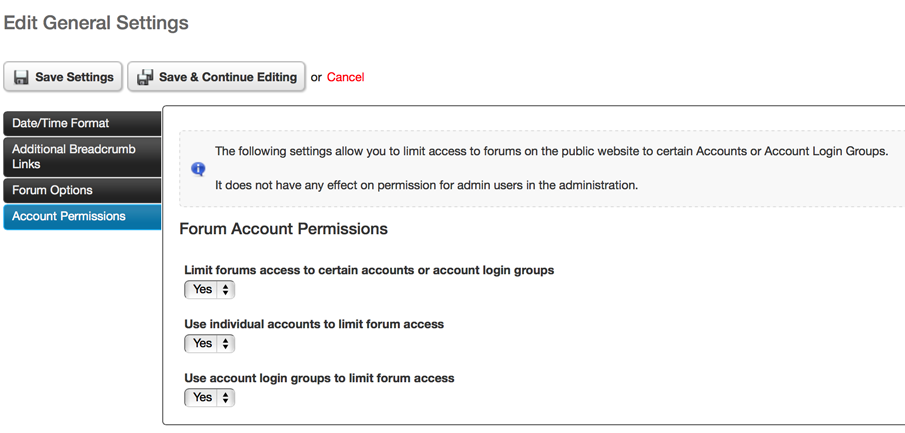 Set the first select menu to "Yes" to enable Account Permissions. You can then decide if you're going to limit by individual Accounts or by Login Groups or both.
Once you have done that you will see a "Permissions" tab when you edit a Forum.
Setting Account Permissions on a Forum
Once you have enabled Account Permissions you can now limit access to a individual forum to individual Accounts or Login Groups.
Edit a Forum and then go to the Permissions tab.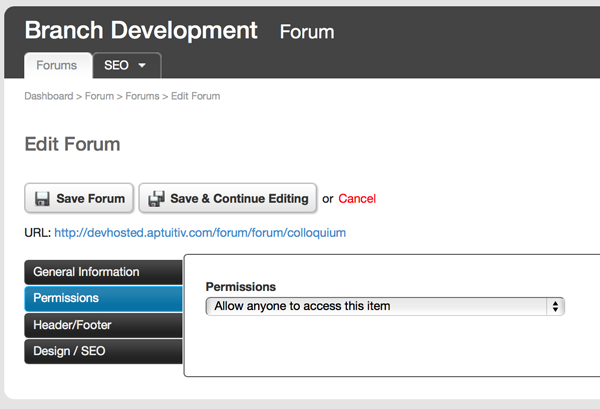 By default anyone can access a forum. Set the Permissions field to "Only specific Accounts or Login Groups can access this item".

Depending on what you enabled you can now select one or more Login Groups or Individual Accounts. Once you save the Forum only the select Login Groups and/or Individual Accounts will be able to access the forum. Other users will not see the forum at all. You can select both Login Groups and Individual Accounts when assigning permissions.