Zone Templates
Editing the zone templates is the first step to creating advertisements on your page. The zone templates tab is in the upper right of the Ads page.

Clicking the zone templates tab will bring you to another screen. To edit existing templates, select the template you wish to edit under the Template Name field.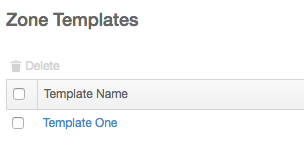 To add a new zone template, click the green + Add a New Zone Template button.

Once you click on this button, you will be taken to a screen with a raw HTML editor. Don't be too scared! This is so you can specialize the area where your ad will show, but if you don't know how to write HTML codes you can leave it as is.
However, if you would like to specialize your template, feel free to. There is the template button itself, CSS Files, Inline CSS, Javascript Files, Inline Java, and Head Content. Each of these tabs will let you specialize the zone even more.
Next, click the save Zone Template, and move onto the next button. [LINK]