Creating a Layout
To create a layout, click Add Layout under the app's section in the My Apps menu.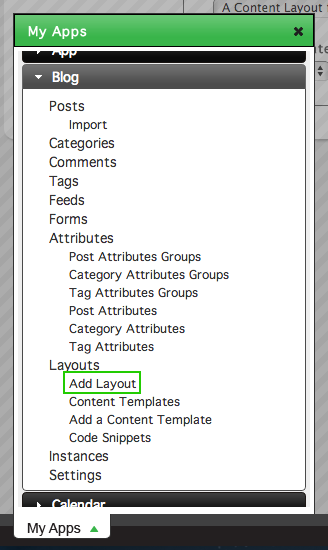 This page will use the Blog app as an example, since the process of creating a layout (as well as editing and deleting it) is the same across all apps that use layouts.
Clicking Add Layout takes you to the Add a New Layout screen.
At the Add a New Layout Screen, name your layout in the Layout Name field and pick a template for the layout to use from the Template menu.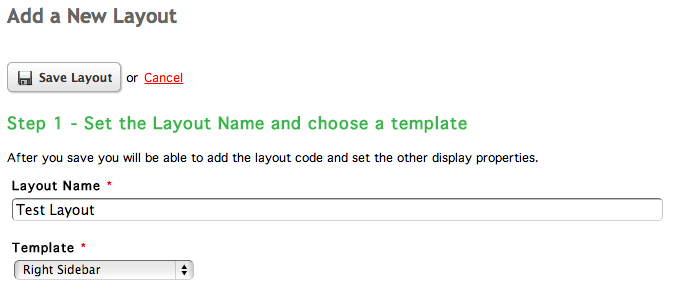 Click Save Layout at the top of the window when you are finished. Saving the layout takes you directly to the Edit Layout screen where you will configure the layout. View the Editing Layouts documentation for more information.