Creating Content Templates
To create a content template for an app, click Add a Content Template under that app's section in the My Apps menu. Note that while this page will use the Blog app as an example, the process for creating new content templates is the same for other apps.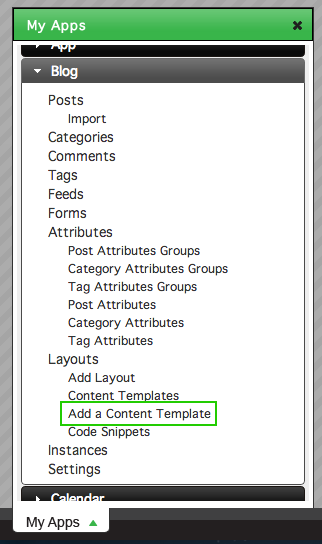 The Add a New Content Template screen presents you with a Template Type menu.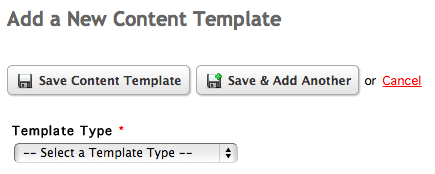 This Template Type menu defines what type of content the page will show once the content template is finished. Choosing a value from the menu will cause the editor to appear below it, allowing you to create a name for your content template and insert code.

Note that once a content template is created and saved, the Template Type can't be changed to another type within the menu.
Content within the Content Template can be added or edited from both the Add a New Content Template screen or the Edit Content Template screen. Read the documentation on setting up the content template for more information on how to format your content.