Editing Collection Templates
To edit a collection template, click the edit link to the left of the template you would like to edit.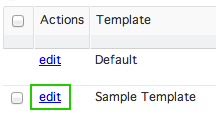 Clicking edit will take you to the Edit Collection Template window.
The Add a New Template window contains fields that control the template name, whether the template is considered the default template, and what type of content the template contains. This screen also has an editor to format the content for the collection.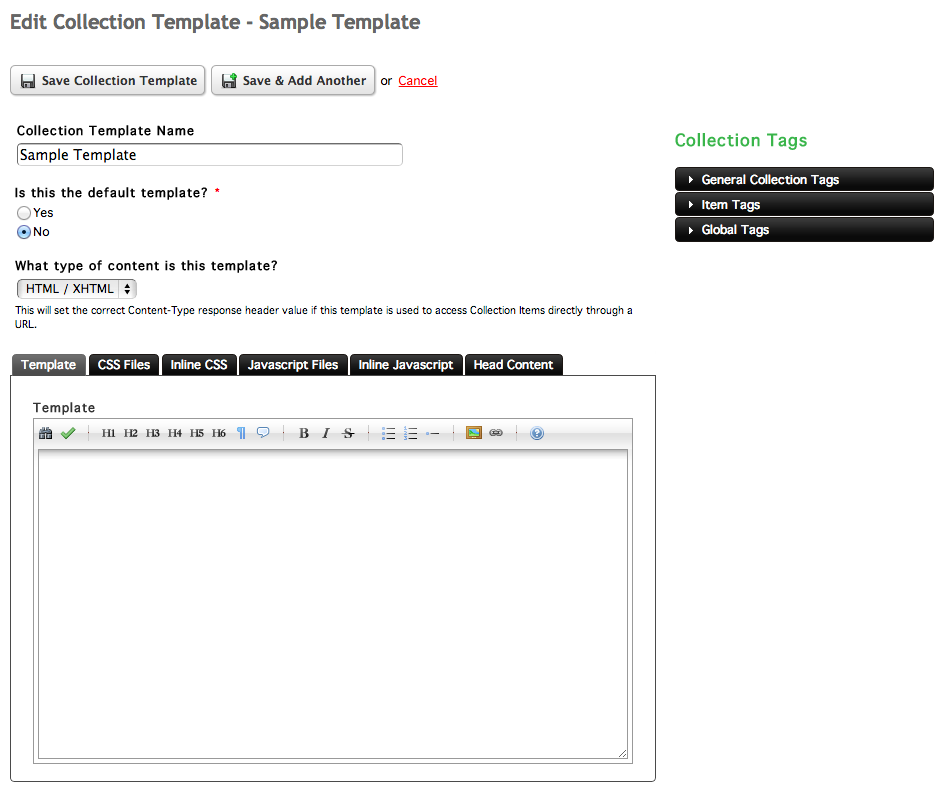 Change the template name using the Collection Template Name field.

When the first template is created for a collection, it is automatically set as the default template to be used. If there are multiple templates for a collection, the template can be set to be the default template by choosing the "Yes" radio option under Is this the default template?

Depending on your type of collection, you may need to output content as a different content type than HTML. Content can be output as XML or JSON. This will set the correct Content-Type response header value if this template is used to access Collection Items directly through a URL.

The editor is where you will control the formatting and output of the items in your collection. Setting up the collection template is very similar to setting up a content template or a page content layout, which is detailed in the Getting Started Guide.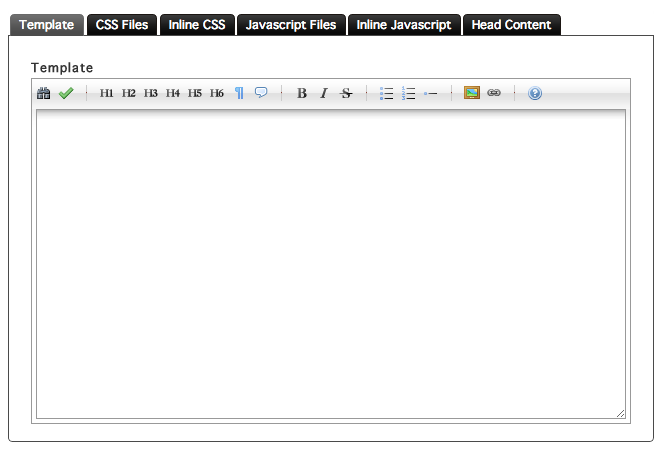 View the Getting Started Guide for more information on setting up collection templates.