Adding an App Form
To add an App form, go to the App Forms section of the General App.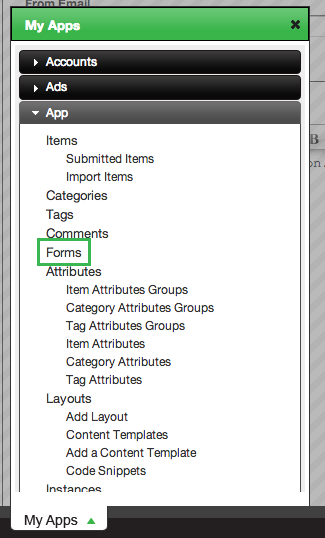 On the right-side of the App Forms window, click Add a New Form to go to the Add a New App Form screen.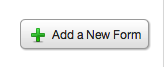 At the add screen, choose the type of form you want to create from the Form Type menu and give it a name in the Form Name field. There are three types of forms for the General App: Comment, Add, and Edit.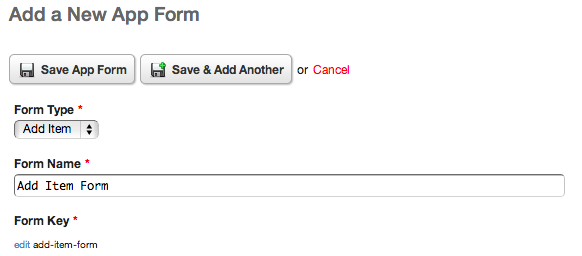 The Form Key is automatically generated based off of the Form Name. If you want to designated a different form key, click the small edit link under Form Key and enter a value into the text field that appears.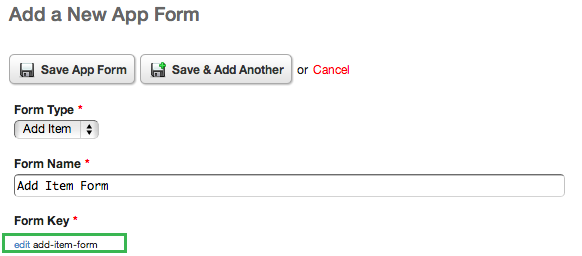 When you are finished, save the form by clicking either the Save App Form or Save & Add Another button.