Create a New Content Layout
To create a new content layout, click Content Layouts in the Pages section in the My Apps menu.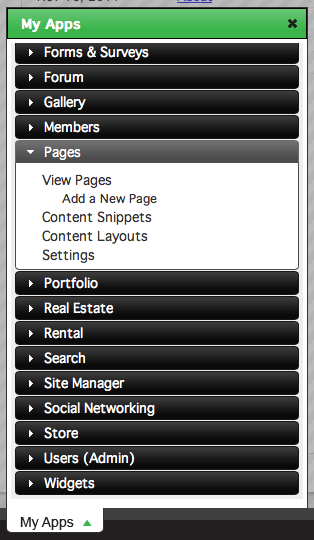 At the Content Layouts screen, click Add a New Content Layout at the top right.

At the Add a New Content Layout window, give your layout a name by typing in the Layout Name field.

After you are finished, save the content layout.

Saving a new Content Layout will bring you to the details screen for that content layout. For more information, read the documentation on viewing content layout details.
To edit the content layout you just created, view the documentation on editing page content layouts.