About a year ago we added support for tracking user activity within Branch CMS. This allowed you to set who edited, added or deleted what. The only problem was that you couldn't easily see it for an individual page or app item like a blog post.
Until now.
We just pushed out an update that allows you to view the activity on an individual page, blog post, store product, site template, snippet, content template... well, you get the idea.
On most items you'll see a new tab called "Activity" when editing like in the screenshot below from editing a page.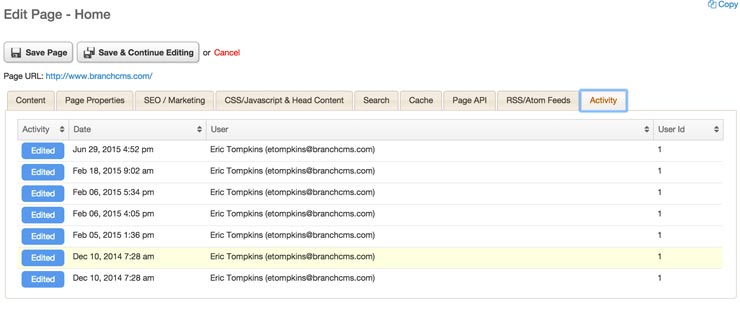 Here's what it looks like when editing a blog post.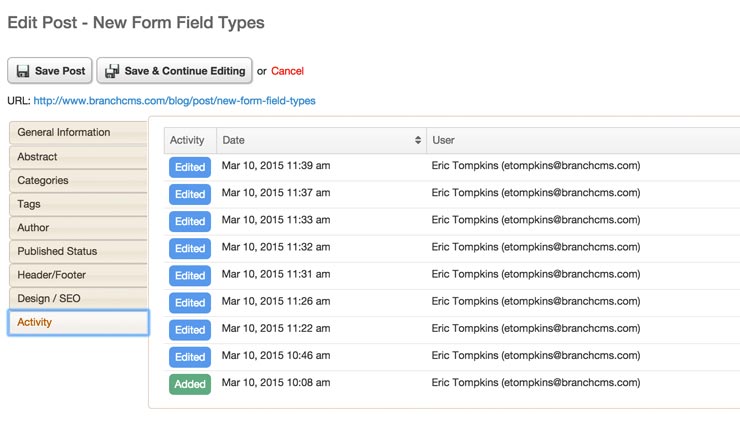 And here is what it looks like when editing a site template.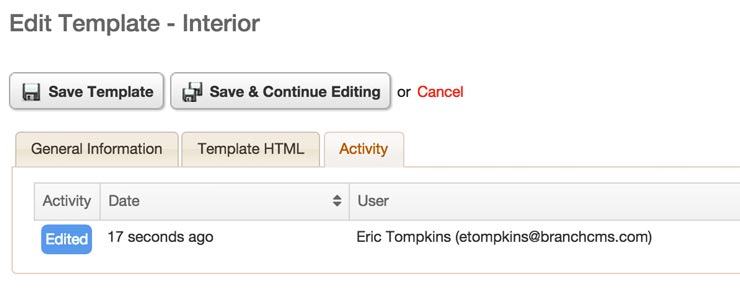 For content templates the user activity shows up underneath the template editor.

Hopefully this update helps in determining who might have edited something last and caused your website to look wonky.