One of our goals with BranchCMS is to make it as easy as possible to get help while you work on your website. There is always room for improvement but one area that has proven to help is chat. Last fall we implemented Drift as a chat client in BranchCMS. While Drift is great and we would recommend them, we were finding a disconnect between our chat support conversations and email conversations.
We did some research and testing and decided to switch to Intercom. Now whether you start a conversation in the chat window or send us a support email, the conversations are kept together and in context.
To chat with us click on the chat icon on the bottom left of your screen when you are logged into BranchCMS.

If you've already had a support conversation with us you will see that when the chat window opens. You can click on a conversation to continue it. A great feature of Intercom is that all of your conversations, whether they were an email or chat conversation, are available to review and continue.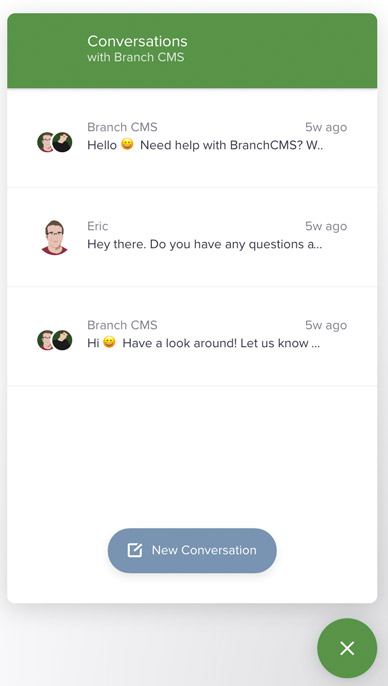 Or you can click on "New Conversation" to start a new conversation with us.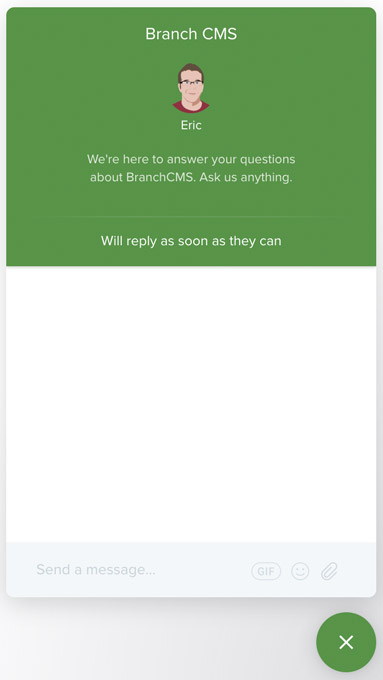 Feel free to ask us anything! We're here to help you out as best as we can.