We have been working on changing our template engine from Branch Code to Twig over the last few months. To make it easier for developers to update their code we built a tool that will convert Branch Code to Twig code. It's a huge time saver!
To get there go to Site Manager -> Tools -> Convert Branch Code to Twig.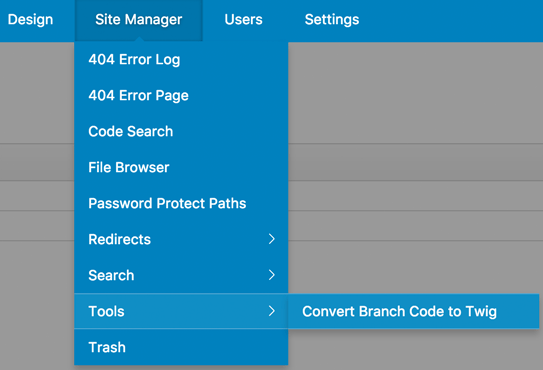 This will bring you to the conversion tool. Enter your Branch Code in the field on the left and click the Submit button. The converted code will show in the field on the right.
We recommend simply copying your entire template code and pasting it into the field on the left. All of your HTML and non-Branch Code code will not be touched.

If you are working on a website that is currently using Branch Code don't forget to set the "Template engine" field to "Twig" when you save it.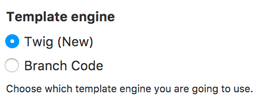 After you have updated all of your code go to Settings -> Site Settings -> General Settings and change the "Template engine" field to Twig.

Once you have done that the Branch Code engine will no longer be available and your website will be 100% powered by BranchCMS + Twig.