Build beautiful custom websites.
Branch CMS makes it easy for anybody to create, manage, and promote custom websites.
Get a Demo
A publishing platform built for everyone
Branch comes with powerful developer tools that make it easier than ever to build and launch your website.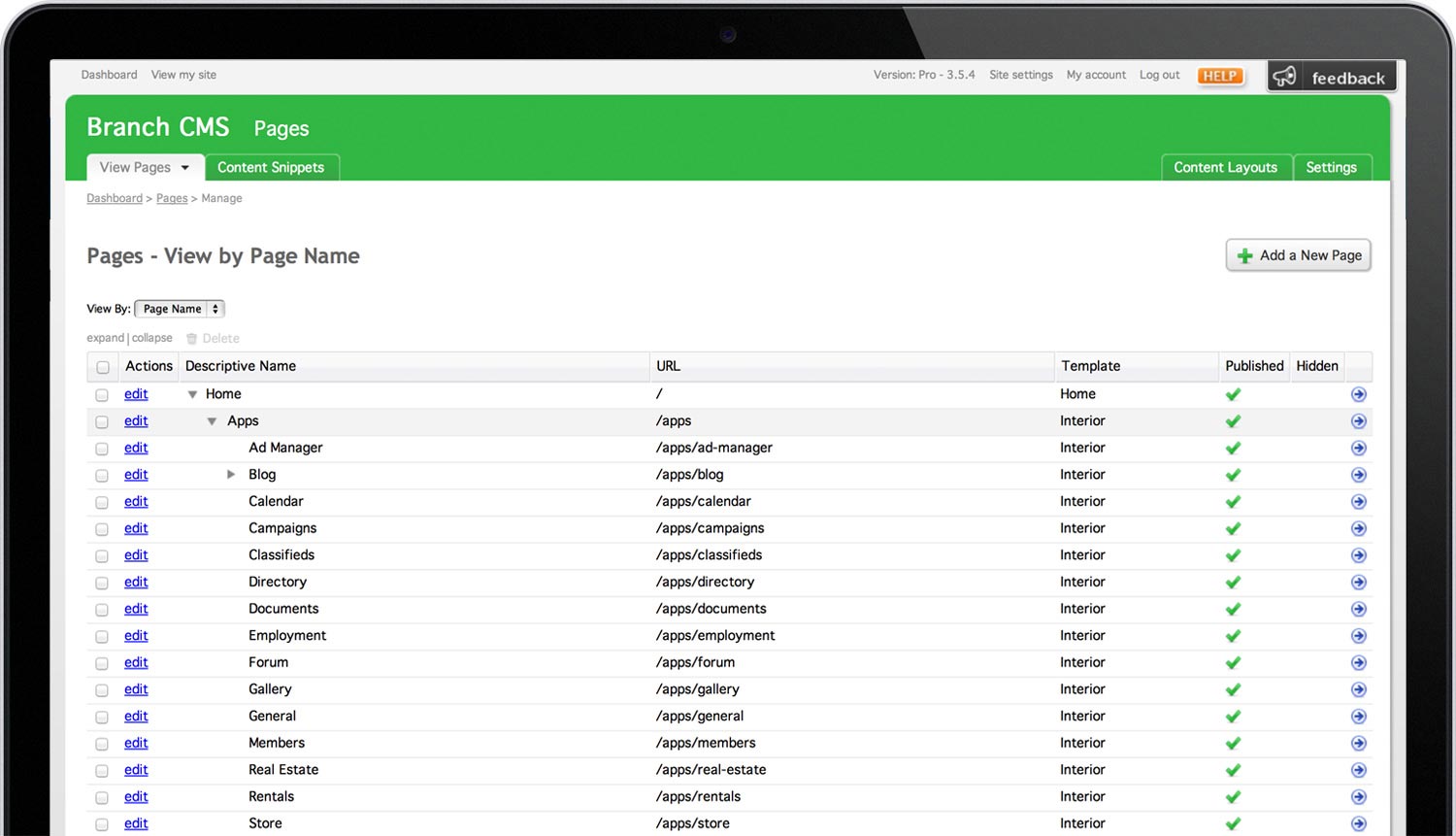 Designed for professionals that build custom websites
It's one thing to be customizable and flexible, it's a totally different thing to be easy to use. Branch does both by giving you full control over all aspects of your site within an easy to use back end.
Hundreds of features out of the box
With Branch, there's no need for plugins or other software to add a store, calendar, blog or other functionality to your website.
We've built add-on apps to enable any kind of functionality that your website needs. All Branch apps are designed to have a consistent user interface so that using them is easy and intuitive.